QCS / IES Corporation
2324 SE 11th Ave Portland, OR 97214
800.541.0852

Field Service Handbook:
The IES Handbook is available to anyone who services lab balances and scales - free of charge. As new documents are generated on an irregular / as needed basis, you may find your Handbook ' albeit usefull ' out of date. The newest version is therefore made available here for you to read or download as needed.
You can submit a request for instructions with this email link: Add instruction to service handbook
A link to the Acrobat Reader software is also provided for your convenience. HB.pdf


Download handbook in Microsoft Word format: HB.doc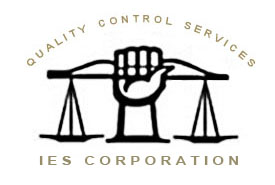 Shop Tip:
Documents:
Today many manufacturers provide entire user manuals, in PDF format, online for everyone to access.
Our handbook is still available for those who service 'the older units'.
Call us if you have any questions, we are here to help.