Packaging Lab Balances For Shipment:
Top loader types
1) Always remove the weighing pan (and subpan if there is one) before packaging. Shipping the unit with the pan in place will almost certainly damage the weighing cell. Laboratory balances do not use the same mechanism as scales, and are much more fragile. Pack the pan (and subpan) so that no pressure is applied to the weighing cell.
2) Place the instrument in a plastic bag, to keep cushioning material out of the instrument.
3) Use a large box. An adequate box has room for at least 3 inches of loose-fill material (styrofoam peanuts, or similar) around the instrument. If possible use a bigger box, with room for more shock absorbing material, and then place this box inside another box with additional cushioning material. QCS / IES mostly uses double boxes, with double layers of loose fill. We recommend double boxing for better protection against shipping damage.
4) If the unit uses a wall-mount power supply, include it. Do not send standard power cords.
5) Enclose the QCS / IES RMA document or Balance Repair Initiation Form so that it won't be overlooked; either inside the packing list envelope, or attached directly to the instrument with removable tape.
Please also see:
Top Loader Balances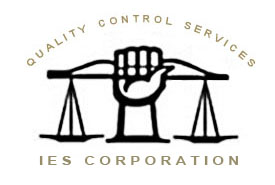 Shop Tip:
Shipping Damage:
Adds to the cost of any repair but also adds valuable time.
UPS, for example, has a five step process for reviewing claims:
Damage Reporting
UPS Inspection
Document Review
Authorize Claim
Claim Paid
A few extra minutes can save a lot time !