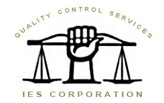 QCS / IES Corporation
National Lab Balance Repair Center
America's most experienced lab balance repair specialists
800.541.0852
Manufacturers
Our highly-trained technicians can repair most major brands, such as:
Sartorius
Mettler
Ohaus
Precisa
AND
Minebea
Thru our parent company (QCS) we can expand the services we provide, such as:
Weight Calibration
Pipettes
Spectrophotometers
pH Meters
Thermometry
and much more !
Accredited service is available for most parameters.
Our sales team has been serving the Pacific Northwest for over 28 years ! They can get the product that fits your needs.
When issues arise, our repair department is there to help.
Fast turn-around
Toll-Free support
More than 42,000 repairs
FREE Field Service Handbook
Mettler AE Owners -click here-
After over 25 years of support, IES Corporation officially joined Quality Control Service in 2010.
We can now offer a greater range of services.
A2LA accreditation is available thru Quality Control Services.
QCS is accredited in the following:
Weight (mass)
Thermometers
Pressure
Balance Calibration
Pipettes
pH
Best viewed in a modern, updated browser:
CSS3 support
HTML 5
Grid complient

We suggest:

Chrome
FireFox
Safari
Opera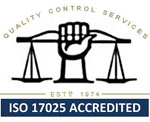 ©2018 QCS / IES Corporation
2324 SE 11th Ave Portland, OR 97214