QCS / IES Corporation
2324 SE 11th Ave Portland, OR 97214
800.541.0852

Repair:
BALANCE AND SCALE SERVICE
Start your balance repair by clicking RMA - Repair Initiation
QCS / IES Corporation repairs lab balances for industrial, educational, and government users throughout the US and Canada. Since 1980, we have repaired more than 40,000 instruments. We repair newer and older instruments, including many that are no longer supported directly by the manufacturers. We routinely repair instruments that are 20 years old.
We offer no-cost repair quotes, and a one-year warranty. Please see our Warranty and Quote policies for details. Please call us if you have any questions about your lab balance, or repair of it.
Repair service for most brands of scales & balances and precision weighing equipment including:
Sartorius
Mettler
Ohaus
Fisher
Scaletec
Acculab
Fairbanks
Toledo
AND Weighing
Setra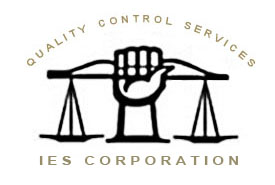 Shop Tip:
Preventative Maintenance:
The primary goal of maintenance is to avoid or mitigate the consequences of failure of equipment.
This may be by preventing the failure before it actually occurs which Planned Maintenance and Condition Based Maintenance help to achieve. It is designed to preserve and restore equipment reliability by replacing worn components before they actually fail.
Maintenance activities include partial or complete overhauls at specified periods, cell cleaning, common failure inspection, minor adjustments, and so on. In addition, workers can record equipment deterioration so they know to replace or repair worn parts before they cause system failure. The ideal machine maintenance program would prevent any unnecessary and costly repairs.( Wikipedia )